Best Ways to Beat the Heat
There are a few ways you can maximize the effectiveness of your AC system. Always remember to replace the paper filter for your HVAC when the seasons change. Air conditioning relies on good air flow to cool your home. Keeping the filter clean is one way to ensure it runs optimally. Your AC unit that sits outside can itself can also be cleaned by trained professionals. We recommend having a service check at least once per year to keep your house comfortable without hitting your wallet with electricity bills.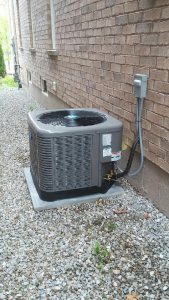 Modern Homes Demand Smart Technology
Our AC systems can be installed on virtually any home and come with industry-leading warranties. State-of-the-art they are capable of connecting to modern internet-enabled thermostats.